Bulleh Shah's Death Anniversary, 2014
Bulleh Shah's death anniversary (called 'urs' which literally means wedding or union with the beloved) will be celebrated on August 24-25-26 (Sunday, Monday, Tuesday) this year at his shrine in Kasur. Apart from the 3-day festival which attracts a large number of devotees to the shrine, there are two programs that we want to notify you about.
1. Punjabi Khoj Garh, a Punjabi research institute located along a serene canal on the Lahore-Kasur road, will be hosting a Bulleh Shah seminar on Saturday, August 23 from 2pm onwards.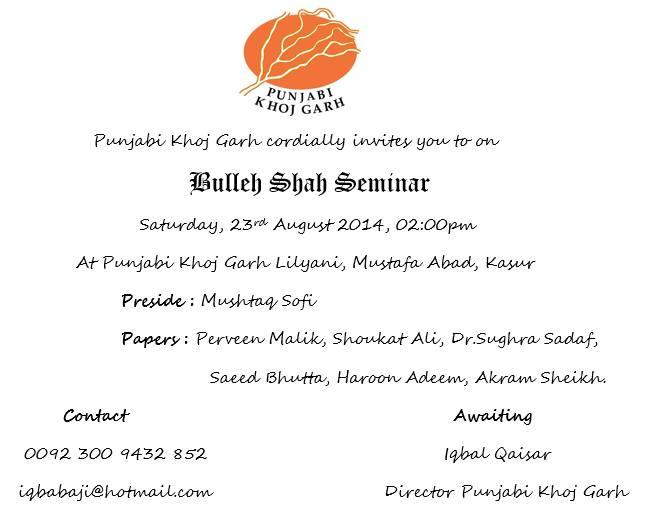 2. Sanjha Verha, a courtyard in Kasur providing space to cultural programs, will host a full-day event dedicated to the poetry of Bulleh Shah on August 24. From 10am to 6pm, Bulleh Shah's poetry will be read, recited, understood, and performed. From 8pm to 12am: A host of Punjabi singers are going to sing Bulleh Shah's poems. The last hour will be reserved for Dhammal on two of his Kafis. Details: http://bit.ly/1v5QBbm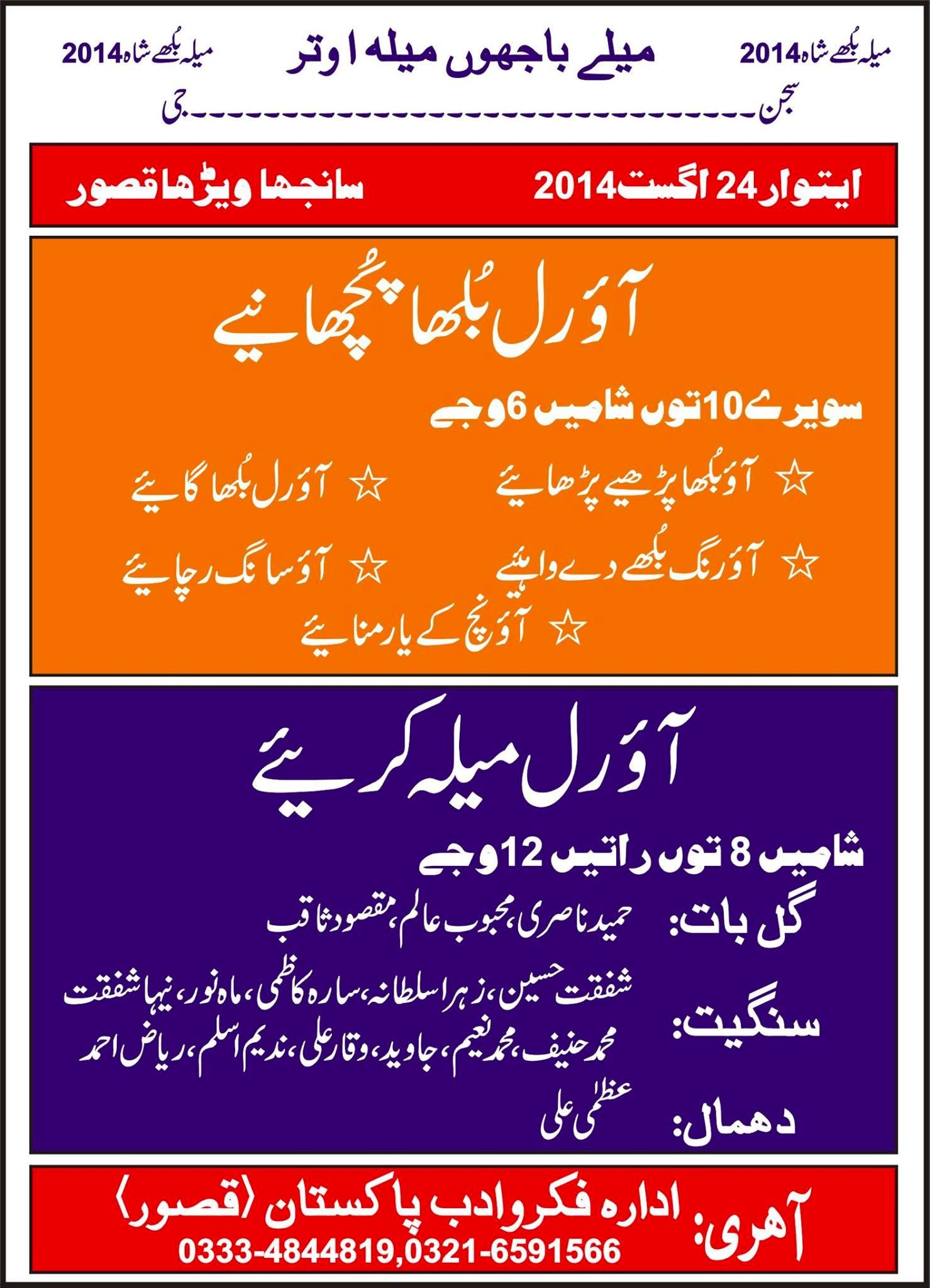 Both are public events, please feel free to come. You can contact the phone numbers given in the detail links for directions and more information.